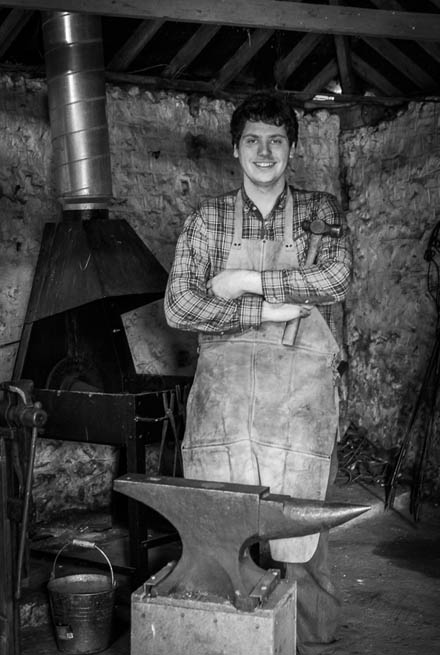 At the forge:
Who we are
Lloyd & Co. Blacksmiths was founded by Tim Lloyd. Trained originally as an engineer Tim made the switch to the more creative and organic work of a blacksmith, specialising in bespoke traditional forged ironwork.

Based in the heart of Dorset, Lloyd & Co. Blacksmiths create a wide range of items for interior and exterior use.
Buying Online
Our online purchases are taken using PayPal. If you do not have a PayPal account then they also accept credit or debit cards.
Shipping
Postage costs made easy:
We have tried to make the postage costs as simple as possible when ordering from our websites. Therefore unless otherwise stated the postage cost are as follows.
Orders under £25 = £3.50 postage
Orders between £25 to £45 = £6.50 postage
Orders over £45 = £11.50 postage
Please note, above postage costs are for Mainland UK only. We can ship worldwide but please get in contact for a full quote first.
All of our items are made to order taking around 2 to 3 working days. They are then sent out via a courier. If you would like to check on an order please get in contact.